Social Ballroom Dance Scene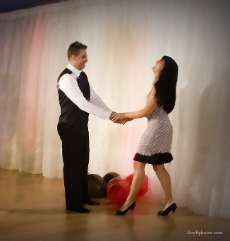 Social dancing adds a lot of fun to your life. Whether you are single or a couple, we will get you dancing as soon as possible with our comfortable and easy approach to instruction.
Fitness

Ditch the workout, join the Party!
Burn 400 to over 700 calories per hour in this dance fitness craze that is sweeping the nation!
Ballroom Dance & Fitness Calendar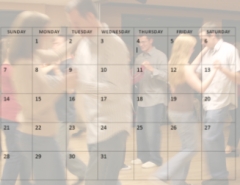 Click here for the group class schedule and other studio events.